Earlier this fall, renowned poker player Daniel Negreanu said he intends to sell his stakes in the upcoming 2019 WSOPE European tournament series. This Canadian player will be taking part in 15 events in the upcoming major championship.
At the same time, Daniel himself posted information about the sale of these shares in his official Twitter account. The total buy-in for all 15 events in the upcoming series, where he will play, costs 449.6 thousand euros. Together with the reentry, the price of all shares will be equal to 1,211,700 euros.
In his comment, the poker player said that he plans to first offer the purchase of these shares to those buyers who could not purchase them last time. Since he knows exactly how the returns were made, he will begin to offer his shares in order to the 8 thousand people who were interested earlier. If after that there are still unsold shares, Negreanu promised to notify interested buyers about this. At the same time, he noted that he would not establish any mark-up.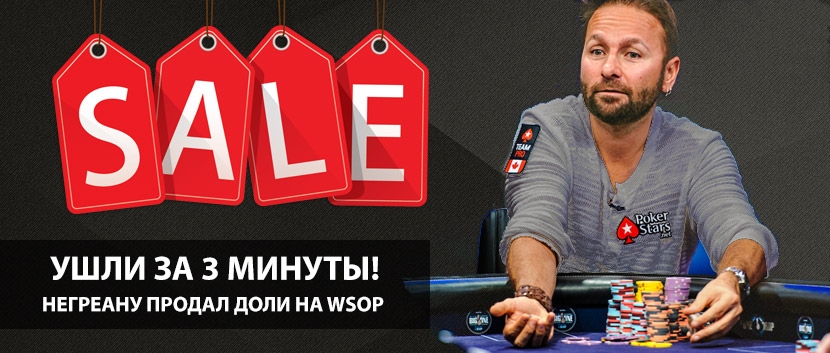 He also recommended that all past buyers and interested people check their emails soon. At the same time, he advised to follow the news about the sale of shares on Twitter, as well as in the community on Facebook.
It is worth noting that Daniel has already sold his own shares in the tournaments of the last World Series. Then he managed to sell all his equity stakes in about 3 minutes. As a result, he participated in 58 tournaments, paying a total of $ 760,000 for entries. However, he ended up earning $ 2,042,753, and his ROI stood at 168 percent.

Daniel Negreanu shares information on how much money he will be selling shares in the European WSOPE series