Among fans of fast-paced poker - games in which players can change tables immediately after folding - the partypoker poker room is giving away $ 500K! The prize pool for players will be drawn in two promotions from September 9 to October 6:
Happy Hour Fast Forward
and daily tasks.
Moreover, Party Poker increased prize money in weekly leaderboards to $ 81,000. Each promotion is characterized by its own characteristics and rules.
Quests every day - a promotion that can be found in the "Promotions" section under the name "Fast Forward Challenge". Every day, fast-paced poker lovers will be offered tasks of varying degrees of difficulty, including participation in cash games SPINS and fastforward, as well as large MTT poker tournaments with an infinite number of participants. For example, players will need to receive 5 pocket jacks or 30 pocket pairs of aces or kings during the day.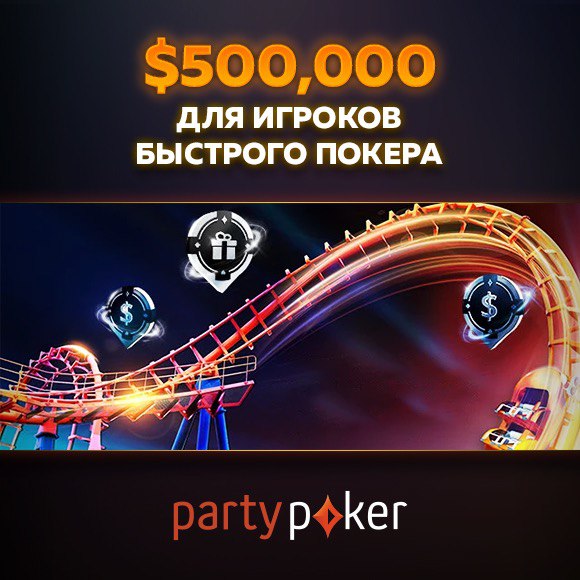 As a reward for completed tasks, the player receives a tournament ticket, cash reward or other instant bonuses. Only one task can be done during the day. Partypoker updates player challenges every three days. But at the same time, to complete a new daily task, you must go through the registration procedure again.
Happy Hours Fast Forward - this profitable promotion takes place 2 times a day and consists in receiving a click-card after registration and generating 0.01 rake points at the fast poker tables within an hour. Under the click cards, players will find tournament tickets, cash prizes, satellites, tickets to Spin & Go tournaments. You can track the time of the promotion on the game client or in social networks of the poker room Party Poker.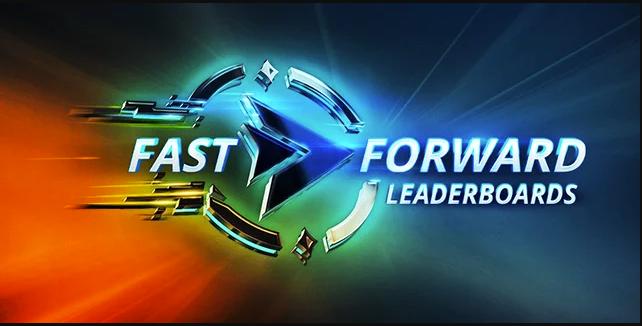 Fast Forward Leaderboards - an addition to the Fast Forward Challenge, which implies another increase in payments up to 81 thousand dollars to participants of weekly leaderboards, which start on Sunday one hour before midnight and will be downloaded the next Sunday at 22:59. At the same time, partypoker is planning to increase the amount to $100000 by the beginning of October. 18 leaderboards are opened for players every week, nine each for Pot Limit Omaha and No-Limit Hold'em games.
There will be 9 leaderboards in total for different limits:
3 Micro leaderboards - for $2, $5 and $10;
2 Low leaderboards - for $25 and $50;
2 Medium leaderboards - for $100 and $200;
2 High leaderboards - for $500 and $ 1000;
Players can participate in several leaderboards at once. Top entrants will have the opportunity to win up to $3000 at the end of each week!

$500,000 Draw and Increased Partypoker Fast Forward Rankings Payout